Wood Consulting is an immigration service provider in the Niagara Region. Regulated Canadian Immigration Consultant (RCIC) Mr. Ian Wood owns and operates Wood Consulting and personally handles all client matters.
Wood Consulting emerged out of years of advocacy work for working for members of the Niagara community, including newcomers to Canada. Mr. Wood started in immigration after helping newcomers and new and established Canadians with everyday issues in labour relations, job seeking, and community projects, including the Restoring Family Links program with the Canadian Red Cross, language interpretation, resume building, employment advice, tutoring, and trade union advocacy (grievances and arbitration cases for workplace issues at Brock University). This drive to perform advocacy work is what prompted the creation of Wood Consulting in 2016 and its growth. Mr. Wood has handled hundreds of temporary and permanent residency matters, Labour Market Impact Assessments, and citizenship applications for clients from different backgrounds and walks of life.
In addition to being an Immigration Consultant, Mr. Wood worked for 15 years at Brock University, a Canadian post-secondary institution, as an Adjunct Faculty, English as a Second Language (ESL) Instructor, and Teaching Assistant in the Social Sciences and Humanities. He is both well-versed in academics and a keen researcher, and he has thorough knowledge of the operations of post-secondary institutions and language testing.
Mr. Wood is bilingual in both English and Spanish and holds 3 graduate degrees/diplomas. He has also been awarded with research work contracts and federal funds to perform research on his passion of public policy issues in environment and development in Latin America.
In his spare time Mr. Wood enjoys time with his family and reading.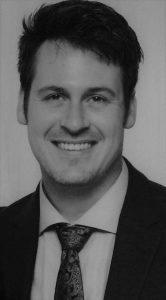 Ready to find out more?
Contact us by filling out the Web Form