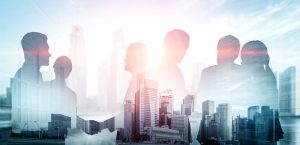 Workers
Canada welcomes foreign workers who are able to fill regional labour needs or who fit certain economic priorities in Canada.
We assist employers that are looking to meet their own business needs consistent with Canada's economic priorities and immigration provisions. There are many tools to bring foreign workers to Canada, be it a Labour Market Impact Assessments (LMIAs) in order to demonstrate a labour market need to hire foreign workers, International Mobility Program provisions, or authorizations to work without a permit. We work with existing programs and provide immigration solutions to employers.
In many, but not all cases, bringi
ng workers to Canada is a two-pronged approach that involves program navigation by employers and the work permit process by candidates. We provide services that accommodate program differences and employer and candidate needs in the work permit process.
Some immigrants may also receive Open Work Permits – a permit that lets you work for most employers with minimal restrictions. If you or a spouse are in Canada on a Work or Study Permit, you may be eligible for an Open Work Permit. Foreign Nationals from certain countries are eligible for an Open Work Permit under International Experience Canada.
Working in Canada is a great way to gain Canadian experience, which can create opportunities for Permanent Residency. It can also be advantageous if you are looking to earn an income or even remit money to family in another country. Whether your main goal is to work or immigrate to Canada, Wood Consulting Canadian Immigration Services can help.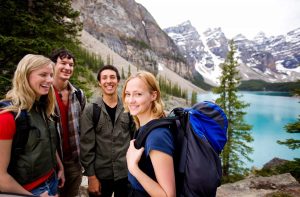 Visitors
Some visitors to Canada require visas. The process to get a visitor visa can be short, but visa applicants must satisfy certain requirements in order to be successful. Wood Consulting assist clients in a number of scenarios – visiting family, short-term, and tourism – to get authorization to come to Canada as a visitor. We also advise and assist in matters for foreign nationals who would like to remain in Canada as a visitor.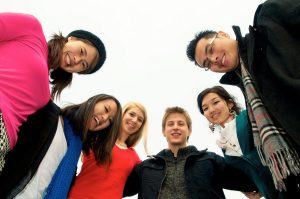 Students
Canada is recognized as having one of the top education systems in the world. Studying in Canada can be less expensive than other OECD countries like the United States or the United Kingdom and is comparable quality and prestige. A Canadian education can provide you with additional career and study opportunities globally.
Being a post-secondary student in Canada also provides great opportunities for individuals and their families in Canada. The combination of Canadian education and work experience can make you a stronger prospective applicant for permanent residency via economic class streams. As well, international students can bring their spouse and minor children, who respectively are eligible for work permits and study opportunities in Canada. These opportunities can also better position a family for permanent residency.
Contact Wood Consulting Canadian Immigration Services to prepare your study or immigration plan to Canada.
Ready to find out more?
Contact us by filling out the Web Form